A nice and free open source VPN Client for Linux (and Windows) is Shrew Soft VPN Client. It supports IPSec which is just what I needed. With Ubuntu you can easily install it with sudo apt-get install ike. But with Ubuntu 11.10 (Xubuntu as well, same packages of course) installing ike this way won't give you a working VPN client. It simply won't open up a tunnel. On Fedora 16 this worked fine for me, but Fedora 16 is too unstable for my liking.
So to get ike working on Ubuntu you should download the source code from their website. I downloaded the 2.2.0-beta2 version, compiled and installed it and am running it without any issues.
To compile ike yourself execute the following commands from a terminal in the directory with the contents of the archive.
$ cmake -DCMAKE_INSTALL_PREFIX=/usr/local -DQTGUI=YES -DETCDIR=/etc -DNATT=YES
$ cmake .
$ make
$ sudo make install
After you've installed ike all you need to do is a sudo iked (or create a startup/init.d script for it so it starts at boot time). To launch the client simply execute qikea (GUI).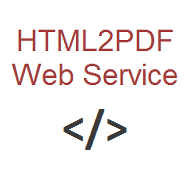 Using
HTML2PDF Web Service
you can design in HTML and CSS, and convert the resulting page to PDF. Free trial available!