My latest post was already a month ago!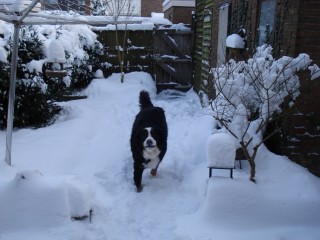 So what's up? For starters, winter has come and a lot of snow has fallen down. Other than that, not much really. I did start with my LPIC-1 study and hope to get a lot more done when Christmas comes. The current plan is to take the LPIC-1 101 exam around February, with 102 done somewhere before the summer. If successful I'll be LPIC-1 certified around July 2010!
Other than that I've also been reading a bit from the books that I've listed on my bucket list. Game Coding Complete, 3rd edition is particularly interesting. Read about some cool stuff like a process manager and being able to execute a chain of processes after process gets killed. It's not like it's some sort of rocket science, but it's an interesting technique to help write clean code. Another thing that gets quite some attention is resource handling and sticking it in a cache. All of this should make writing game prototypes a lot easier.
One particular thing that's also on my bucket list is forming or joining a band. This was something I didn't mean to happen very soon, but I got in contact with a drummer and we're planning to jam very soon. Still looking for a bassist though. Looking forward to it!
Anyhow, although I just said that not much is up it looks like there is. I also plan on writing some articles on topics I come across whilst studying for my LPIC-1 certificate. Most of these articles will probably be reference material for myself.