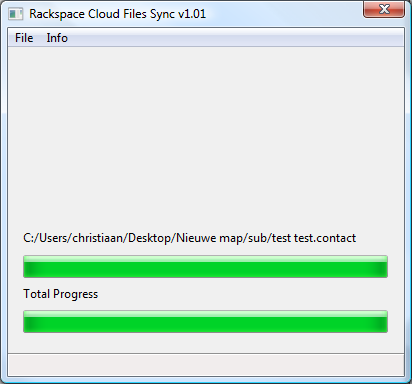 Rackspace Cloud Files Sync is a small application one can use to create a online backup of any directory on your Windows PC. It's also possible to restore a backup back to your hard disk.
Its main purpose is to keep a online backup of your most important files, like documents, photo's and video's.
Please note that although creating backups and restoring them works you're at danger when restoring to the root of a drive. Always restore to an empty directory.
I'm in no way responsible for any data loss.
Download Rackspace Cloud Files Sync 1.04
(Windows XP/Vista/7)
Source is also available at GitHub.